This is an on-going project of mine to bring local business links to my clients.
Tiger Hall Kids – Ready, Set, Go! Kinder Prep Program as well as lots of afternoon activities/birthday parties off 206.
Princeton Kids– source for keeping parents in the know about kid items
Princeton Scoop – learn what's going on in our community
NJ My Way – Guide to ALL things NJ
Wardrobe 911 – What to Wear guides for woman of all body types and situations
I am a member of the 350 Project. If you have never heard about it, its about supporting local businesses. Click on the icon and you will be taken to their website.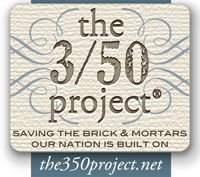 If you want to be featured, send me an email with the link to your site and a small description on your business.