1. It's February – eek!!! Supposedly this is the month we are to move from our late 1950s garden-style (needed to be condemned 10 years ago) apartment to a brand new one! This one has a huge kitchen and top-of-the-line stacking front loader washer/dryers. I've been fortunate to go through the space from the moment they broke ground in 2009 to take photos for the seminary. The anticipation that we all have felt has been mounting and now that half the community has moved into the first building, the rest of us are even more anxious to get over!!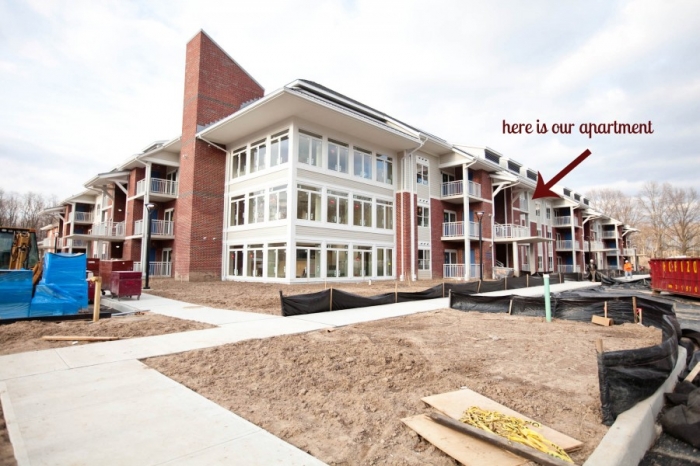 2. Do you take tons of photos with your iPhone, iPad, or iPod and never know what to do with them? Simply Postcards is filling that gap! The app has been on my phone for ages and I finally printed my first postcard from a photo from New Orleans. It arrived and I LOVE it. It's a full 5×7 print – you write a message for the back, and they mail it for you! For all my readers who may want to try it out, use the code KS23B to get 2 free postcards!!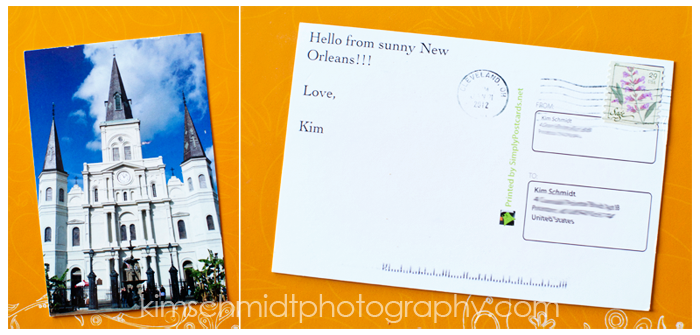 3. I cannot wait to share the photo wall from our session with Bernadette when we move into the new place. Currently they are spread throughout, because I didn't really want to rearrange too many things on the wall. For now it's a combination of canvases, art mounts, and prints but I'm sure I'll continue to add with other items too.
4. I have put out a challenge on goodreads that I will read 75 books in 2012. I'm not sure I'll reach it, considering the pace I've been going as of late! I was between books (just finished reading 1Q84 which is over 900 pages and wasn't sure what to read next), so I got out my HUGE stack of magazines to finish them. I had a few from 2010 in there -oops! I read them all and they are now safely in the recycling bin! I'm not sure why I don't just read them when they arrive but I'm caught up for a short amount of time!
5. This past week, I've been working on getting passport information gathered, photos taken, copies of marriage certificate, etc. to send our stuff in. I have a passport, it expires next year + it still has my maiden name. I thought I'd get a little break, but truthfully I am saving myself $20ish verse getting a brand new one for Anthony. This summer we will be heading up to Niagara on the Lake, since Anthony's dissertation topic centered around that little town in the late 1800s. And maybe one day we will be able to add all sorts of countries to our passports!
Have a wonderful weekend!