It's been very quiet on the blog this week as I've been nursing a sick sick husband. It's fitting to mention it on this post as most of his symptoms started on the 4th of July. After testing and some unpleasant procedures, the doctor believes he had a very severe strain of E. Coli. Unfortunately we have no idea how or where he got it. After two and a half weeks, he is finally feeling better. Praise the Lord! Back to your regular scheduled post. 🙂
Our neighbors Jonny + Katrina invited us to go into Philly for the 4th of July Party on the Parkway celebration including free music (artists included The Roots, Sara Bareilles, Earth, Wind + Fire, DJ Jazzy Jeff, + special guests BOYZ II MEN!!!!) and the BEST fireworks I have ever seen. Celebrating the founding of our country in the city that it all started was spectacular and nothing short of amazing. I can now check that off the imaginary bucket list!
Here is a small glimpse into our evening.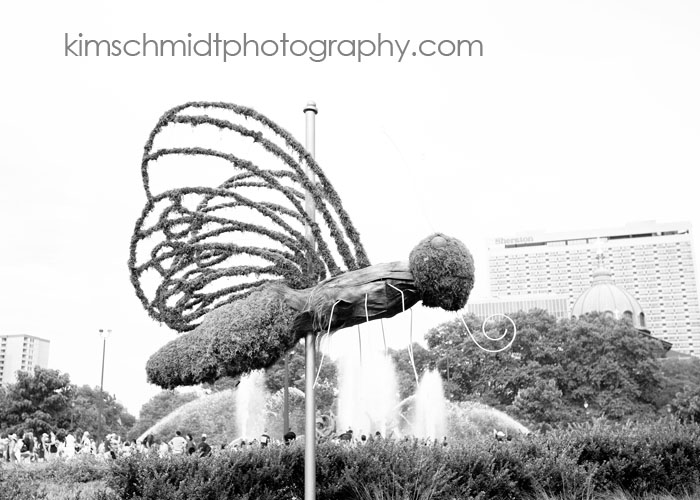 Looking back on *some* of the crowd + City Hall in the background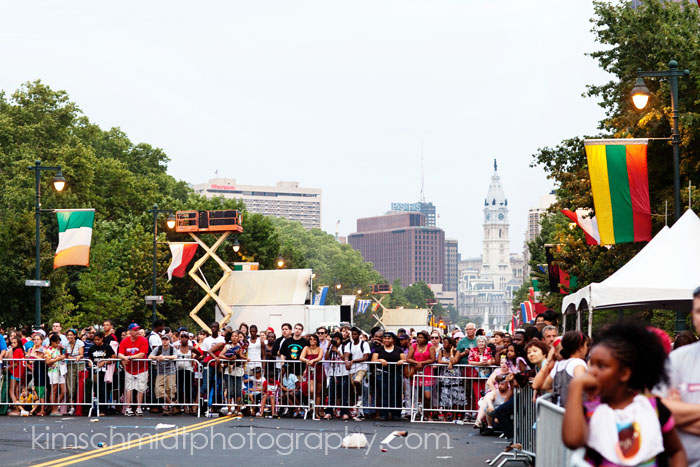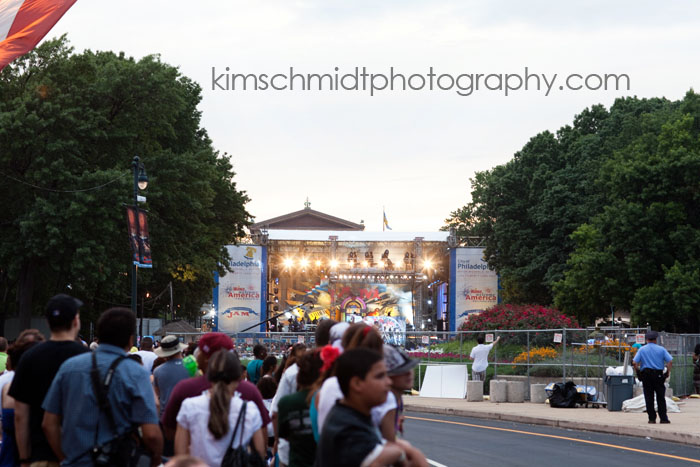 The whole gang (bummed that it's blurry but what can you do when you hand off your camera to a random guy!)



Katrina, Emily + I (funny how we all wore a different shade of blue without talking beforehand)



Looking at these photos you'd never guess my husband was in pain, okay maybe you can see it a little.



Incredible evening – no editing has been done to this photo



It is really hard to get pretty firework photos while holding your camera – it's best to have it on a tripod (and to go one step further and have a remote on it so there is literally no camera shake). The last thing I wanted to do was lug around a tripod but I was still able to get some "decent" shots of the fireworks.