Hannah, mom + dad have graced this blog a few times already (here and here). I was thrilled when Jess emailed me telling me it had already been 6 months. Where does the time go?!?! Hannah is a fairly serious baby (as you can see in the family photo outside!), she would just stare at us like we were crazy but luckily we got the entire range of emotions!
I promise I did nothing to this photo – she really has those beautiful, telling blue eyes!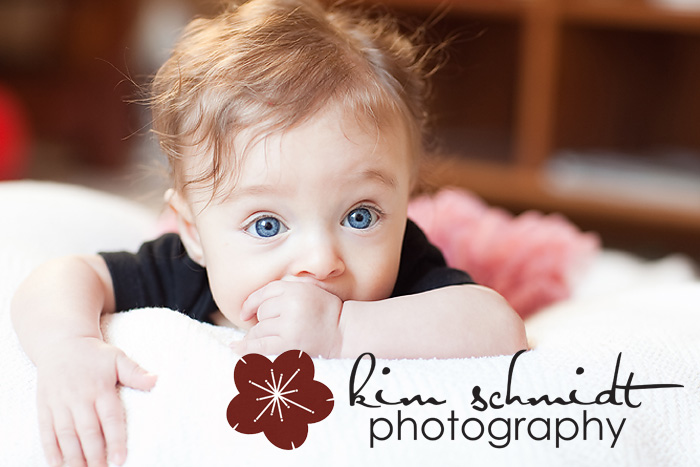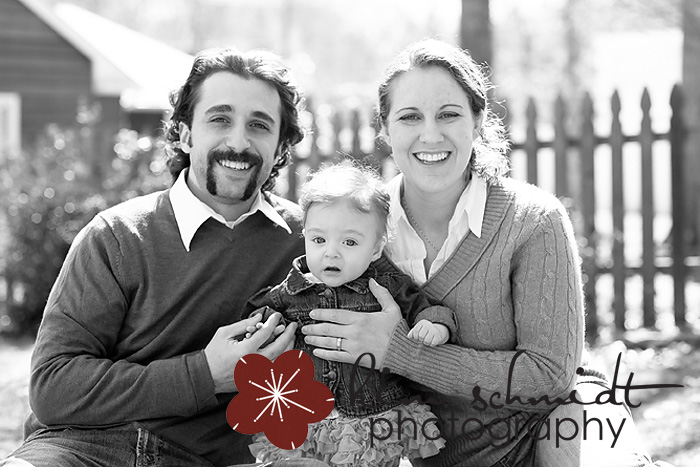 You guys bore me with your silly tactics!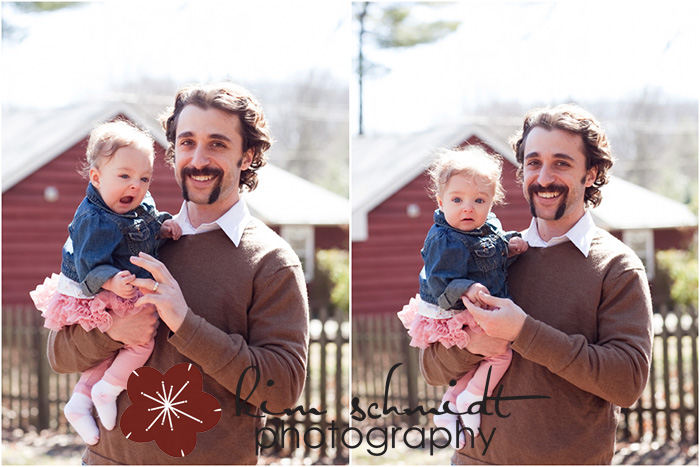 Happy baby after waking from a nap and snuggling with momma!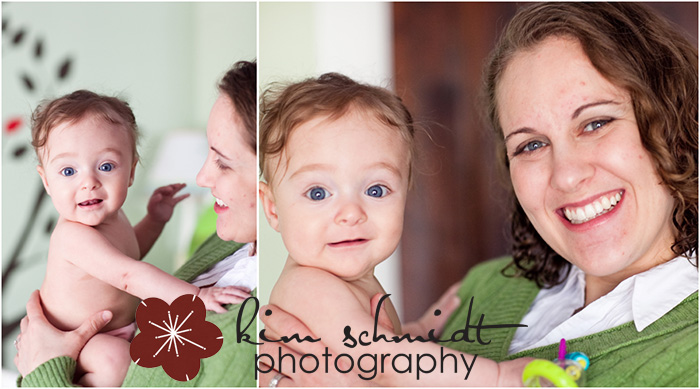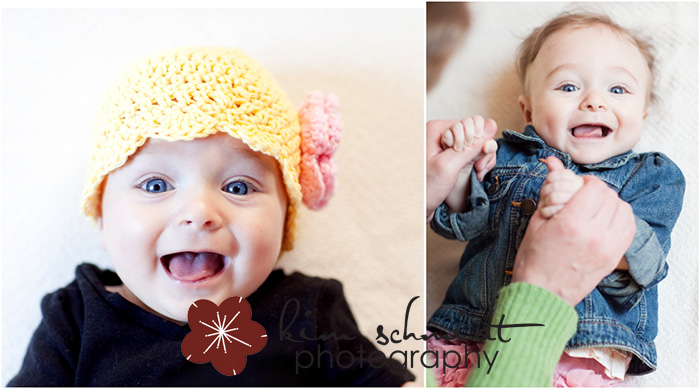 Can't resist the little feet!!!